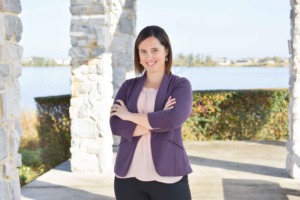 Clementine Costantini is originally from Bordeaux, the famous wine region in France. Her love for travel and curiosity for new cultures led her to move to Florida where she began her international career at the "Happiest Place on Earth" – The Walt Disney Company. After spending over 15 years in the luxury hospitality and tourism industry, Clementine is bringing her passion and expertise to work with people into her real estate career.
Clementine is a two times BOLD graduate, Knock Certified Agent as well as a Keller Offer I-Buyer specialist.
Having lived in Horizon West since 2011 and bought her first home there, Clementine holds this part of town very close to her heart. Her natural people-skills and outgoing personality have allowed her to work with a very diverse range of clients and have allowed her to promote home ownership for all. When she is not helping people reaching their real estate goals, Clementine enjoys spending her time with her friends and family, training in martial arts or gathered around a home-cooked meal and of course, a glass of wine!